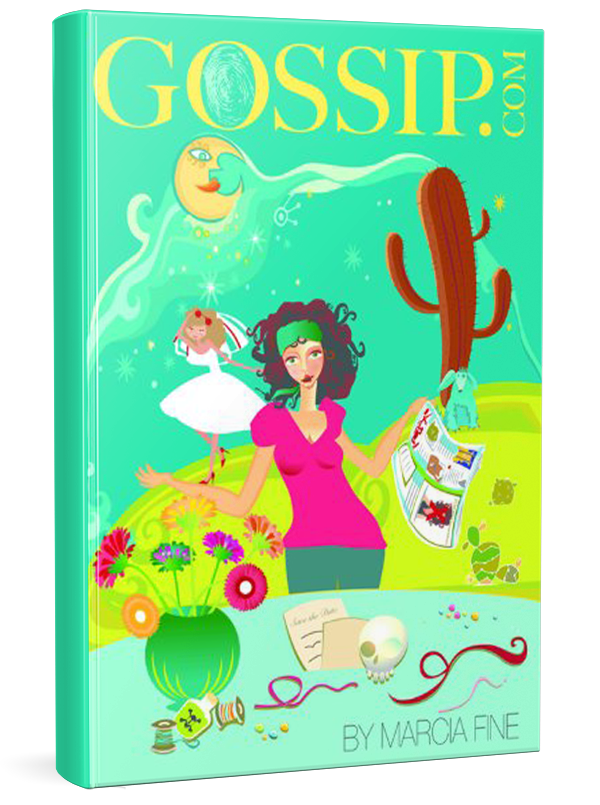 The First Book In The Jean Rubin Satirical Series.
Jean Rubin, a Women and Literature teacher at the community college, has three months to plan her twenty something daughter Lara's wedding to Gus, a young man from an extended Charleston family. Laurence Duvall, owner of Fashionista, the Scottsdale society paper that everyone reads, is harassing Jean. In his weekly column, "RUMORS and innuendoes", Laurence known as The Mouth, attacks anyone, including Jean, with sarcasm and venom. The wedding plans proceed through a series of funny, smart e-mails between Jean and her daughter. While the events unfold like a desert flower on steroids, Jean manages a prissy florist who absconds with her deposit, a bride who insists on wearing red shoes, the groom's father's designer obsessed, sassy third wife, a rabbi who leaves to start a casino, five Amazon blonde bridesmaids, her paranoid elderly parents, and Philomena, the neurotic wedding planner. Jean's husband, Maury, escapes the chaos by watching interminable hours of the golf channel.
As Laurence's vitriolic diatribes accelerate, Jean receives support from her two closest friends: April, a wealthy, gorgeous busybody, and Glee, a plastic surgery slave addicted to therapy. April, a neighbor of Laurence's, walks her Lhasa Apsos just to question Carmen, his housekeeper. Glee finds solace in The Rock, a cult-like group facilitated by a sex therapist who can't stay married.
Days before the wedding, with family members converging, Laurence is found dead. No one is upset and everyone is a suspect. The police question Jean and her friends. Is the killer Coleman, Laurence's love puppy, who stands to inherit a house full of antiques and millions of dollars? Or is it one of the nouveau riche types The Mouth slimed in his column?
It all comes to a rollicking conclusion amidst the elaborate rehearsal dinner, the even more posh wedding with the murderer's arrest.
The Second Book In The Jean Rubin Satirical Series.
Our reluctant hero, Jean Rubin, is back for another round of dealing with with problems on every front. Married to absent-minded Maury, a physician fighting the managed care mess, their lives explode when their son brings home his pregnant girlfriend, Rosa, who disrupts the routine of the household.
Jean's professional life boils when she fails a student whose mother is a right-wing legislator with immense popular support. She attacks Jean and threatens to wreak havoc on the college. Jean's arrogant, Anglophile department head, insists she change the grade. With her job in jeopardy and the Dean applying pressure, Jean takes on a fight for academic freedom.
To complicate matters, Jean's friends, April, a beautiful busybody, and Glee, an erotic artist addicted to plastic surgery, introduce the Rubins to a new couple who have their sites set on the pocketbooks of Scottsdale's finest.
The three plots create hilarious and bizarre levels of stress as they come to a climax when the scam artists make their move during Passover as Rosa goes into labor. In the end Jean makes peace with her daughter-in-law and triumphs in her defense of academic freedom while Maury's distraction provides a twist that saves them from financial ruin when the scam artists disappear.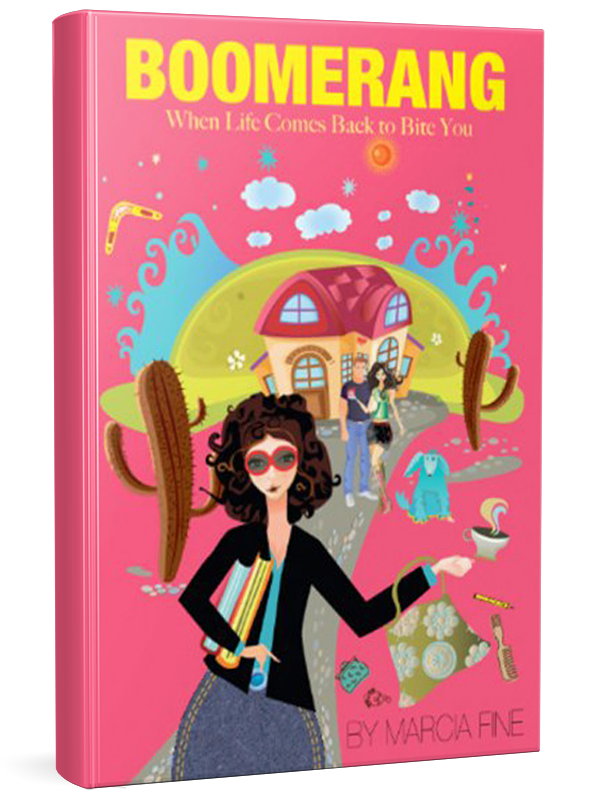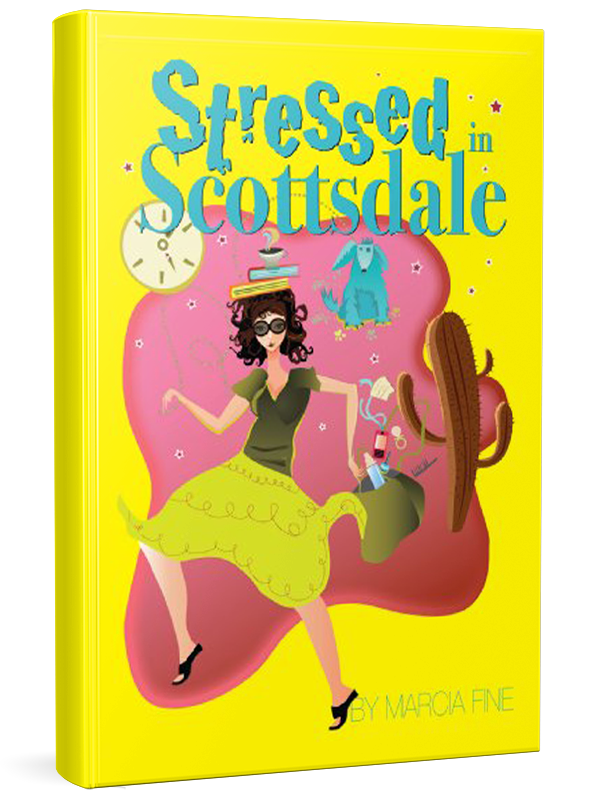 The Third Book In The Jean Rubin Satirical Series.
Multitasking Jean Rubin has too much to do. She races to accomplish endless errands, care for an elderly mother forced to move to assisted living, help with her kid's fertility problems and assist husband, Maury, with a Green Party campaign that includes a snarky opponent, political corruption and environmental issues.
With an influx of technology, roof rats invading her yard and a robbery by the Rock Burglar, Jean finds herself STRESSED in SCOTTSDALE. Even her two upscale friends, April and Glee, can't distract her from all the anxiety with a spa intervention.