Award Winning Author
Marcia Fine
Historical Fiction that Matters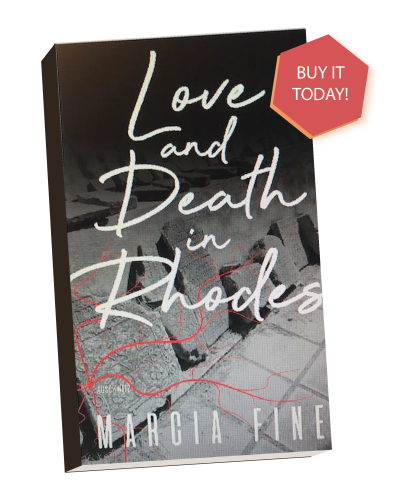 Love and Death in Rhodes
A Novella of Biblical Proportions will be released on January 1, 2020 on Amazon. It can be pre-ordered now!
It's where archaeology and biblical history meet—
"The story of the Jewish Community of Rhodes is one of the most dramatic and tragic tales of history and the Holocaust. Marcia Fine weaves this history with compelling characters that span thousands of years and will keep you on the edge of your seat waiting to see how it turns out!"  —Dr. Richard A. Freund, Bertram and Gladys Aaron Professor of Jewish Studies, Christopher Newport University
Based on actual history and a true story, the lovely Luna learns the hardest lessons of life that change her destiny. Told in three parts it recalls the visit of Shabbatai Tzvi, a false prophet, who visited the island in the 1600s and the actual story of Babatha, a woman from biblical times who left behind the largest archive of letters ever found in a cave.
A few preview copies are available now for U.S. residents. Contact Marcia at:
[email protected]
.
Hidden Ones:
A Veil of Memories
A grandmother is in an Inquisition prison suspected of secretly practicing Judaism. Officials search and burn every soul not devoted to the Church suspect the whole family is involved in this heresy.
Hidden Ones is a story about a granddaughter on the verge of womanhood living in a city on the North American continent that has turned against them. The family embarks on a perilous adventure from another era not unlike the immigrant journeys of today.
Historical Fiction That Matters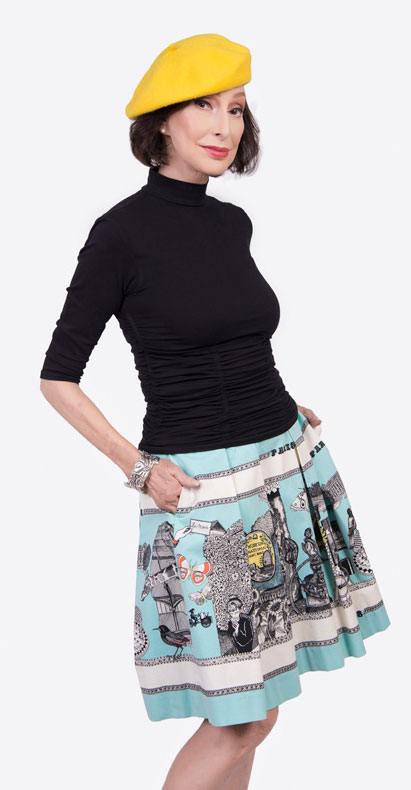 Marcia Fine
Award-winning author and speaker Marcia Fine has written seven novels, including THE BLIND EYE—A Sephardic Journey, historical fiction chosen by the state library of Arizona for ONEBOOKAZ 2015. PAPER CHILDREN—An Immigrant's Legacy has been a finalist for three national prizes. PARIS LAMB, her sixth novel, deals with anti-Semitism in the 1950s. She has also written the only satirical series about Scottsdale. Her novel, HIDDEN ONES released in 2017, examines conversos in Mexico during the Inquisition. It has won First Prizes in the categories of Historical Fiction and Multicultural as well as Honorable Mention from AZ Authors. It is a finalist for the International Chaucer Chanticleer Awards. Marcia has a BA from Florida State University and a Masters from Arizona State University.
Fine presents a breezy slice of life through Jean Rubin. As Rubin navigates her demanding family , life in Scottsdale reveals its own obstacloes. She learns how to achieve serenity with some major shifts in attitude and firm choices. Side-splitting fun!

Columnist and author

This fine author has delivered a well-researched novel that delves into archaeology and the art market as well as that ivory tower of academia, a furnace of jealousy, ambition and cutthroat competition.

Eric Hoffer finalist, Indie Silver medalist

Brilliant with visuals and characters so real you feel their heartache resonate off the page....Ms. Fine's research and artful prose allow us to step into a piece of history that cannot be forgotten.

Award winning author, SNARE

The twists of fate kept me holding my breath. This novel paints a fascinating view of Polish Jews and a vivid portrait of the aftermath of WWII.

Best selling author and poet

Every synagogue Men's Club/Brotherhood, Women's Club/Sisterhood, Hadassah and Brandeis group ought to be inviting Marcia Fine to be a program at their meetings!  Ashkenazim need to learn of another great Jewish civilization where Ladino was spoken rather than Yiddish, music was more reminiscent of flamenco than klezmer and the Iberian Coast was the center of life rather than the North Sea. She assists us in hearing voices across the centuries to the present.  A talented artist, she paints pictures with her words that are so vivid, they bring to life a time that North American Ashkenazim, Jews of Eastern European descent, have too infrequently encountered. She is an educator, tour guide, craftswoman and artisan all rolled into one!

Jewish Historical Society, St. Augustine, Florida

What a bright light this tale shines on the current immigration crises 'round the world! Unwanted, hidden, yet intelligent and caring, the Crespin family attempt to survive in 17th century Mexico when the Inquisition is searching out (and burning) every soul not devoted to the Church.

Playwright, historical dramas about William Shakespeare, Alexander Hamilton and Sam Houston

I just finished Paper Children and I have to say it is one of the best historical novels that I have ever read. Marcia has a unique talent for telling a story that captivates you from beginning to end. Next...The Blind Eye!!!

Author

There always has to be some kind of compromise — especially when you've got four guys in a band. You've got two guys that are really driving the thing — Lars [Ulrich, drums] and myself — and when we don't agree, there has to be a compromise.

Metallica
Historical Fiction that Matters
Marcia Fine
"My writing journey has taken me on many adventures around the world. With each novel I have learned about languages, customs, faith, cuisine, modes of transportation and more. I like to write about family history and secrets (PAPER CHILDREN, PARIS LAMB) and the travails of Sephardim who were chased around the world for almost 400 years by the Inquisition (BLIND EYE, HIDDEN ONES). My travels have taken me to Poland, the Czech Republic, Spain, Portugal, Mexico, Paris, New Mexico, New York and Israel in my search for accuracy, pertinent details and authorities who know more than I do!"